Food Security Atlas, Kyrgyz Republic, 2016
The WFP Food Security Atlas 2016 explores a wide range of food security issues in the Kyrgyz Republic and provides an analysis of regional disparities, trends, and underlying problems with the help of a series of thematic maps.
The National Food Security Atlas reviews 28 indicators selected for measuring various aspects of food security in accordance with the Food Law of the Kyrgyz Republic which defines food security as a state where physical and economic access to food is guaranteed for the population, in accordance with minimal norms of food consumption6. To support a better understanding of food security situation, the National Food Security Atlas groups these indicators into four dimensions of food security: availability, access, utilization and stability.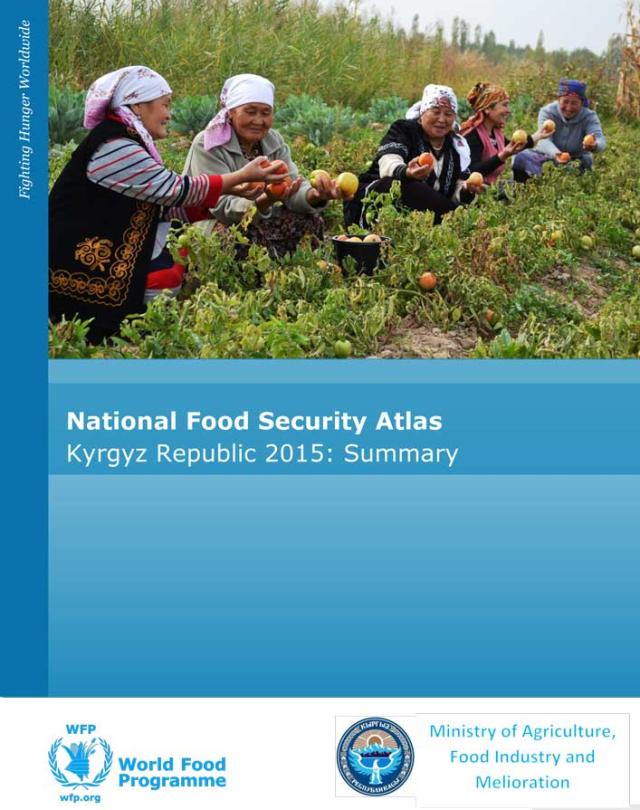 Goals we are supporting through this initiative