Women's entrepreneurship in the village develops the national economy
The Rural Women's Economic Empowerment (RWEE) Project supports women entrepreneurs with a focus on success.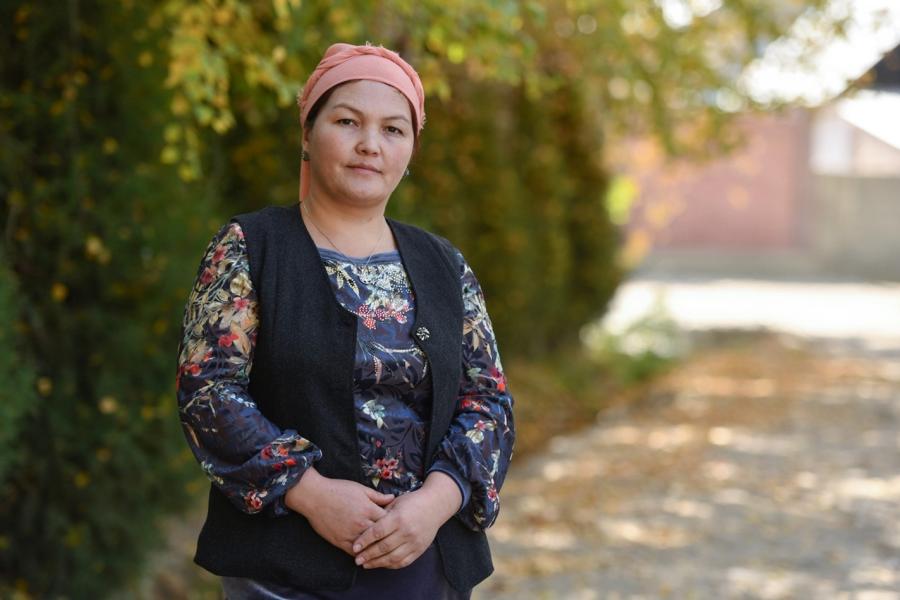 Ms. Nargiza Tabaldieva, a resident of the Uzgen rayon of Osh oblast, has acquired two new professions at once thanks to the advice of her father-in-law and the project of four UN agencies "Expanding the Economic Empowerment of Rural Women".
The mother of 5 children is now both a pastry chef and a specialist in a tourism project in her village. The most important thing is, as the woman notes, that she can work in her homeland without going abroad.
In remote villages of Kyrgyzstan, women without education find it difficult to find work. In most cases, they have to stay at home or leave with their families to work in other countries. Although there are many business opportunities in the villages themselves, prevailing stereotypes that women should only take care of children and the home do not allow them to step over them and become independent entrepreneurs.
Four UN agencies – UN Women, FAO, WFP, and IFAD – launched the "Rural Women's Economic Empowerment" Project aimed at improving food security, promoting income-generating activities, increasing participation in public decision-making, and creating a gender-sensitive culture in society. The programme targets vulnerable rural women and those living below the national poverty line of 2700 KGS a month.
"I got married at the age of 18, and have been living with my husband for 15 years and have 5 children. We live with my husband's parents. My father-in-law has always been an activist who participates in various projects, and he suggested that I first take part in a seminar of the "Rural Women's Economic Empowerment" Project. I went to a meeting and I liked the idea of ​​developing women's entrepreneurship, contributing to the development of the country's economy. My father-in-law and mother-in-law supported me, my mother was also always active and was engaged in a project in the field of tourism. It was her work that we decided to continue," Nargiza says.
Now there are four groups of women working in the village: one group is engaged in the development of tourism in the summer, and in the winter in a pastry shop, the second group is engaged in handicrafts and sewing production, the third is in the production of dairy products, and the fourth is in cattle breeding and the sale of meat.
Nargiza continued the work of her mother-in-law, together with other women from the village, she rented a plot and built a guest house, where in summer they received foreign tourists and guests from different regions of the country. In winter, Nargiza decided to engage in baking, since she loves cooking sweets since childhood, and now her fellow villagers order cakes and pastries in her workshop.
"To be honest, it was scary to start all this and I thought: can I cope? But when I talked to my family, everyone supported me. The support of my family was very important. I was lucky in this regard because my mother-in-law and father-in-law are people with an active life position, they always worked and they told me that I needed to develop and work. Now I have no regrets at all and am glad that I made up my mind then. Of course, there are difficulties, but I'm not alone, we are a whole group of women and we cope with everything together. During the pandemic it was difficult, there were fewer tourists, respectively, there was less work, but despite all we continue to do our favorite business," Nargiza notes.
She was convinced from her own experience that with the desire and support, you can create jobs at home, stay at home with your family, and develop your native village. Nargiza calls on all women to unite and strive for the best, not to lose years of life abroad away from children and relatives, but to improve living conditions at home.
UN entities involved in this initiative
FAO
Food and Agriculture Organization of the United Nations
IFAD
International Fund for Agricultural Development
UN Women
United Nations Entity for Gender Equality and the Empowerment of Women
Goals we are supporting through this initiative