Our Team in Kyrgyz Republic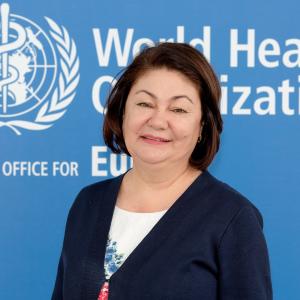 Dr Nazira Artykova
WHO
Representative
Dr Nazira Artykova was appointed as the WHO Representative and Head of WHO Country Office in Kyrgyzstan on 11 February 2019. During June 2016, Nazira had worked as WHO Representative and Head of WHO Country Office in Albania, WHO Regional Office for Europe. During 2009-2015, she had worked as a Technical Officer, Maternal and Child Health and Health Cluster Coordinator in the WHO Country Office in the Democratic People's Republic of Korea, WHO Regional Office for South-East Asia. In 2015 Nazira was appointed as Regional Advisor on Sexual, Reproductive, Maternal and Neonatal Health, WHO Regional Office for South-East Asia. Nazira joined WHO in February 1997 as the Head of WHO Country Office in Tajikistan and served as Deputy WHO Representative in Tajikistan in periods of 2005-2008.

Mr. Adnan Quereshi
FAO
FAO Representative to Kyrgyzstan
Mr. Quereshi joined FAO in 1995 as a programme and budget officer in Rome, during which time he also served as the Secretary of the FAO Programme Committee. Between 2009–2017, he was exposed to the "field" while assuming the role of senior administrative officer for Asia and Pacific, in the Organization's Regional Office for Asia and the Pacific in Bangkok.
Before joining the UN, Quereshi gained wide professional experience in audit and finances during his almost 10 years of work in private companies and financial institutions. He holds a Bachelor degree in business and economics (University of North London) and a Master of Business Administration (Durham University Business School). He has been a member of the Chartered Institute of Accounting and the Chartered Institute of Marketing. Quereshi's mother tongue in English and he also speaks French.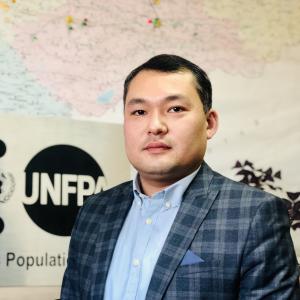 Mr. Azamat Baialinov
UNFPA
UNFPA Head of Office
Before joining the UN in the Kyrgyz Republic as Head of Office in 2020 Mr. Azamat Bailinov has been working in the Red Crescent Society of Kyrgyzstan as President of the Society and since 1998 took different positions including volunteering, management and senior management for humanitarian assistance and development. Since 2008 Azamat has joined the UNFPA CO team and has been contributing to the UNFPA mission.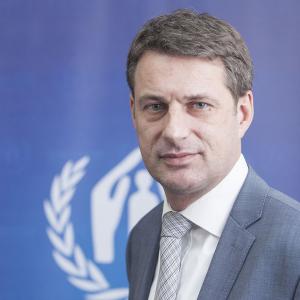 Mr. Hans Friedrich Schodder
UNHCR
UNHCR Representative for Central Asia
Previously, Mr. Hans Friedrich Schodder served as Representative of UNHCR in Serbia, including one year as Resident Coordinator a.i. of the United Nations. In 2012-2015 Mr. Schodder was Deputy Chief of Mission of UNHCR in India, Senior Emergency Coordinator of UNHCR for the Syria Crisis (2014) and Representative of UNHCR in Kyrgyzstan (2008-2012). Mr. Schodder began his career with UNHCR in 1991 in Hong Kong, followed by subsequent assignments in Viet Nam, as Senior Liaison Officer of UNHCR to the OSCE in Vienna (1996- 2001) as well as Senior Protection Officer of UNHCR in Ukraine, in Sudan, and in Sri Lanka (2001-2008). He is married with two children and graduated with a BA (hons) in Social Anthropology and Vietnamese Studies from the School of Oriental and African Studies, University of London.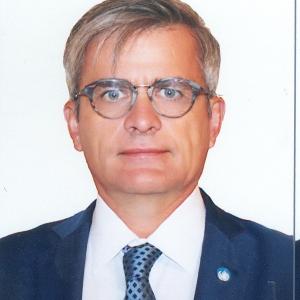 Mr. Ryzsard Komenda
OHCHR
Regional Representative
As of May 2016 Mr. Ryszard Komenda took up the position of Regional Representative with the OHCHR Regional Office for Central Asia. He was selected for this post after completing his job as the Senior Advisor on Human Rights to the UN Country Team in the Russian Federation.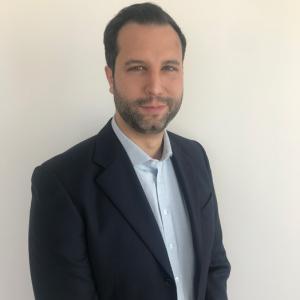 Mr. Samir Bejaoui
IFAD Country Director (Kyrgyz Republic and Republic of Moldova) Near East, North Africa and Europe Division
Samir Bejaoui is Country Director for the Kyrgyz Republic and the Republic of Moldova. Since 2010, Bejaoui managed several portfolios in a wide range of contexts from fragile and post-conflict to lower-middle income countries. He has an extensive experience on public procurement, value chain development and farmers organizations support.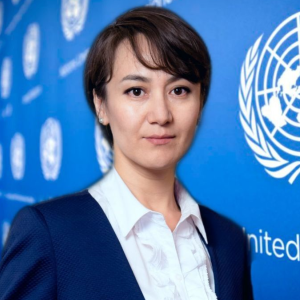 Ms. Aidai Kurmanova
UNEP
Head of Subregional office for Central Asia
Ms. Aidai Kurmanova started her assignment as the Head of Central Asia Office in Almaty on 2nd February 2019. She has 21 years of experience in the field of sustainable development. Prior to joining UNEP, she worked as the State Secretary of the Ministry of Economy of the Kyrgyz Republic for five years. Her main areas of expertise include design and implementation of policies on sustainable economic development. She developed strategic documents on green economy, e-governance, small and medium enterprise. She led the process of nationalizing the Sustainable Development Goals in the Kyrgyz Republic. She has significant practical work experience with the Parliament of the Kyrgyz Republic in improving the environment for business and has promoted draft laws on economic growth. She holds Master degrees on Development Economics from International University of Japan and Public Governance from the Academy of Management under the President of Kyrgyz Republic.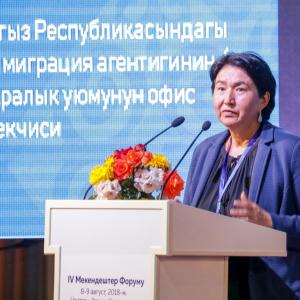 Ms. Bermet Moldobaeva
IOM
Head of Office
Mrs. Moldobaeva started her career at IOM in 2001 and has advanced in her career at IOM. Since 2002 she has been acting as an Officer-in-Charge at IOM Office in Kyrgyzstan and since 2010, she has in parallel assumed a position of the Regional Coordinator on Counter-Trafficking program in Central Asia.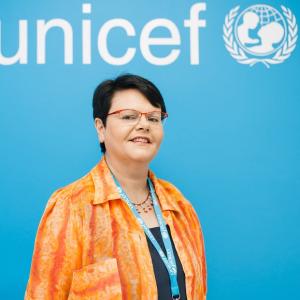 Ms. Christine Jaulmes
UNICEF
Representative
Before joining UNICEF Kyrgyzstan CO, Ms. Christine Jaulmes has 18 years of experience in UNICEF. She also served in Bangladesh, Nigeria and Chad. Christine Jaulmes is a national of France and her professional background is in the field of communications.
Ms. Krista Pikkat
UNESCO
Representative
From 2012 to 2017, Ms Pikkat was the Head of the UNESCO Tashkent Office and UNESCO Representative to Uzbekistan. Since April 2017, she is the Director of the UNESCO Almaty Office and UNESCO Representative to Kazakhstan, Kyrgyzstan and Tajikistan. Ms Pikkat holds a Master's Degree in the English language and literature and a Master's Degree in Development Management.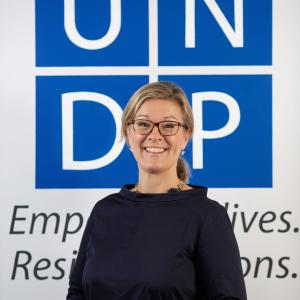 Ms. Louise Chamberlain
UNDP
Resident Representative
Ms. Louise Chamberlain has joined UNDP in the Kyrgyz Republic in May 2019. She started her career in 1994 as Investment Advisor and she has worked in Newsec AB (JSC) till 1999 in Stockholm. She worked in Palestine as Project Evaluator and Monitoring Assistant in 1999, and M&E Specialist inthe World Bank in 2000. Between 2003 and 2008 Ms. Chamberlain worked as Assistant Resident Representative (Programme) in UNDP Sri Lanka Colombo(Aug 2003-Aug 2005) and UNDP Somalia Nairobi(Mar 2006-Jul 2008). From 2008 to 2012 Ms. Chamberlain worked as Deputy Country Director (Programme) in Tanzania coordinating UNDP Tanzania Dar es Salaam. Between 2012 and 2018 Ms. Chamberlain worked as Country Director in UNDP Viet Nam Ha Noi(Aug 2012-Jul 2017) and UNDP Ethiopia Addis Ababa(July 2017-Nov 2018). From December 2018 to May 2019 Ms. Chamberlain worked as Resident Representative a.i. in Ethiopia coordinating UNDP Ethiopia. Ms. Chamberlain holds Master of Science M.Sc. equiv. (Business and Economics) from the Stockholm School of Economics (SSE) of Sweden.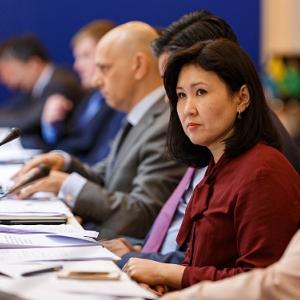 Ms. Meerim Sarybaeva
UNAIDS
Country Manager
Ms. Sarybaeva assumed her functions as UNAIDS Country Manager in 2014. Prior to joining UNAIDS, she worked at UNDP Social development dimension in charge of HIV issues. Before that from 2002-2010 Meerim has worked for UNDP HIV Programme covering issues of coordination, human rights and legislation.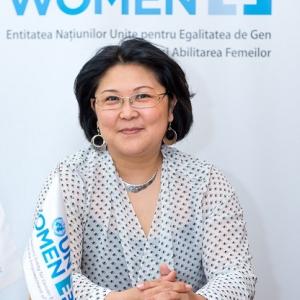 Ms. Ulziisuren Jamsran
UN Women
Representative
Ms. Jamsran has 20 years of professional experience in international development, strategic and managerial leadership in gender and women's issues in Moldova, Ukraine, Kyrgyzstan, and Kazakhstan for UNDP, UNIFEM and UN Women. Ulziisuren Jamsran worked as the UN Women Representative in Moldova, and Palestine.