Warriors of Invisible War
"I have never thought sexual violence would be such a challenging case to defend." - Aijan Orozakunova.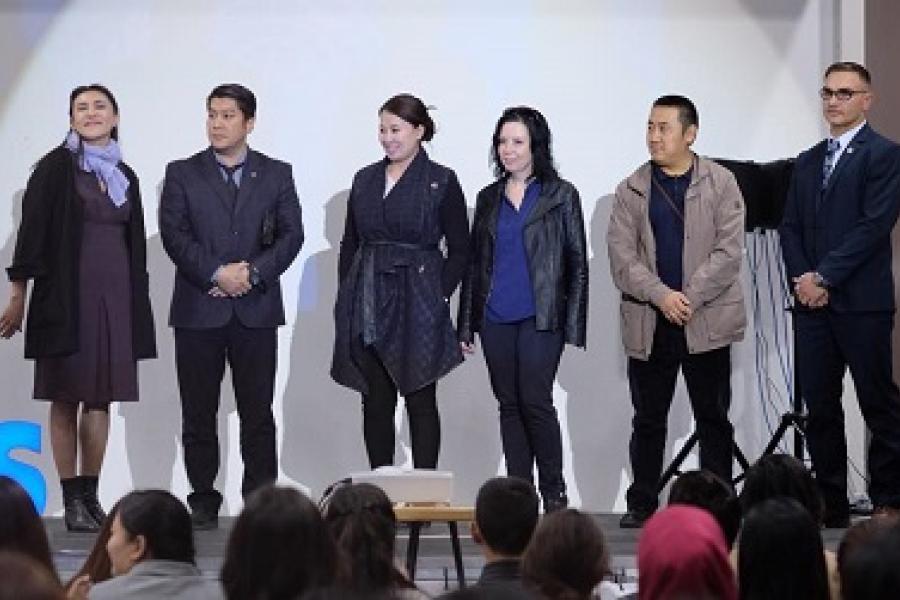 "I have never thought sexual violence would be such a challenging case to defend"-, says Aijan Orozakunova, one of the best lawyers that someone would know in Bishkek, capital of Kyrgyzstan. "When I have taken the rape case to follow, I was shocked by the assigned judicial sentence- the penalty was far from being fair. The perpetrator got three years and of course, we stepped in immediately to appeal for a stricter penalty. We won - he will be imprisoned for eight years now".
Aijan was telling a story of how she and a group of other lawyers defended a victim of sexual violence in the court at a press-conference for media that took place a while ago in Bishkek. She, and other 24 lawyers were asked to help UNDP in piloting the "Pro-Bono" defense mechanism, where experienced and devoted professionals are to help victims of sexual abuse in demanding justice for free.
13 high-profile such cases within a year were followed and today, 70% of them have been resolved in favor of victims. In Kyrgyzstan 23% of all women aged 15-49 years survived physical abuse, one out of four women becomes victim of physical violence caused by a current or former husband; 4% experienced sexual abuse; 4% - emotional abuse, stated the medical demographic research of 2012 in Kyrgyzstan. And only two out of five women sought help after they experienced physical or sexual abuse.
The UNDP's 2017 recent research conducted by the Association of Women Judges also confirms that 60% of 1029 cases observed on sexual and gender based violence from years 2012-2015 were terminated. One of the reasons is the refusal of the victims to initiate the trial -  in other words women are afraid of public condemnation.
"No wonder, women are afraid and are being pushed by the relatives to withdraw the appeals. Even us, the Pro-Bono lawyers had to follow cases in groups. We were simply afraid to be chased by the relatives of the perpetrator or the community in some places. It felt like we were in a war, an invisible war aimed at destroying women and girls. People still have patriarchal views and still believe it is okay to punish women, even kill them"-, says Aijan. By stating this, she confirmed the perception study data conducted by UNFPA in Kyrgyzstan where 34% of women and 50% of men think in some particular cases women can be beaten.
The project, implemented by UNDP with the US State Department support is targeted at prevention of sexual and gender based violence, where the role of law-enforcement, prosecutors and judges is huge. So many cases happen daily and so many of them are hidden – why? We should understand that women will only start appealing when there is trust to a system, belief that she will not be rejected by community and her family. This is why we work on sensitizing judges and police. Pro-Bono lawyers for me are heroes. They are reviving hope in women. Let them be and let justice rule the world.
UN entities involved in this initiative
UNDP
United Nations Development Programme