Kyrgyzstan joins the world's largest game-survey on climate change
UNDP launches "Mission 1.5" to address climate issues with the participation of the world's citizens.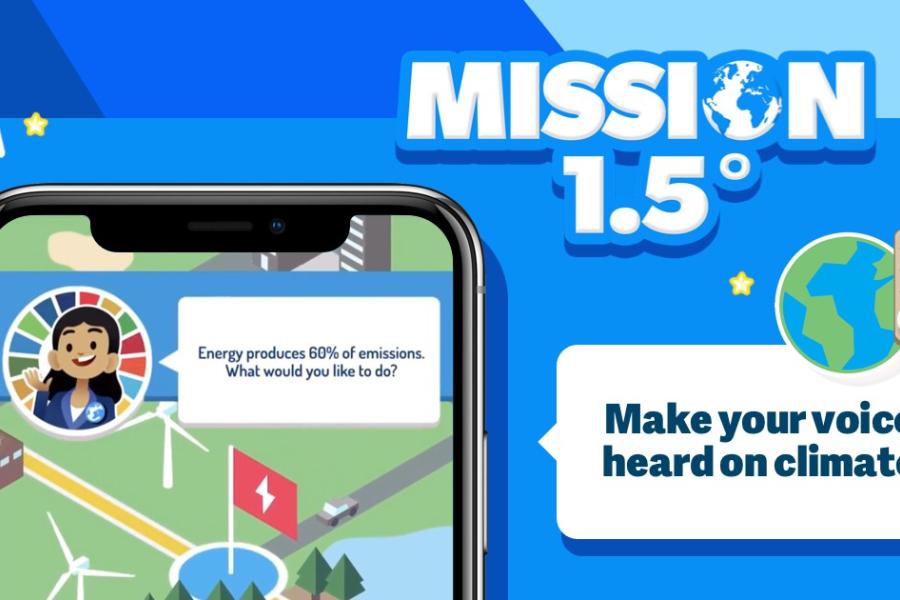 Twenty million people around the world will have a say in climate change issues through Mission 1.5, launched by the United Nations Development Programme today.
Based on an online and mobile video game, the campaign reaches out to all regions of the world, including Eastern Europe and Central Asia, and offers an exciting way to learn about solutions that will help stop climate change. Mission 1.5 also aims to bring citizens and governments together to take ambitious action on climate change.
"Mission 1.5 will give us a vital insight into how citizens think the transition to climate change should take place. And it will be a valuable source of hard evidence for governments and others to act now"
- Mirjana Spaljaric Egger, UNDP Regional Director for Eastern Europe and Central Asia.
To keep global warming level at 1.5 degrees
Mission 1.5, a game developed by UNDP together with experts in game development, climate science and public surveys, enables players to take on the role of climate policy makers and make decisions to keep global warming below 1.5 degrees of Celsius. 
After the game, players will vote on the key climate actions they want to take. These data will be analysed and communicated to governments, who often do not have access to reliable information about public opinion on climate measures.
In the Eastern Europe and Central Asia region, climate change is occurring at unprecedented speed and intensity, threatening economic growth and progress. In the past three decades climatic disasters such as floods, droughts and glacier melt have killed 50,000 people, affected almost 25 million and caused more than $80 billion in damages.
Most countries in the region, including Kyrgyzstan, have signed the Paris Agreement and prepared climate commitments known as national defined contributions, or NDC. However, these national commitments need to be more focused and ambitious to ensure significant emission reductions, UNDP said.
The year 2020, when countries will review their climate commitments in the lead-up to the United Nations Climate Conference (COP 26), is a turning point for achieving a breakthrough in climate action. Mission 1.5 is a tool to bring all voices to the negotiating table and to give citizens the opportunity to tell their government leaders about the concrete ways they want to cope with climate change. 
Starting on 14 February 2020, Mission 1.5 is available at www.mission1point5.org and can be played by people from around the world.
Mission 1.5 was developed by UNDP and its partners as an online platform that educates people about climate action and connects them to governments and policy makers. The campaign is called Mission 1.5 because we must act now to limit global temperature rise at 1.5 degrees Celsius.  
UN entities involved in this initiative
UNDP
United Nations Development Programme