The World Youth Report, prepared biennially, is the flagship publication on youth issues of the Department of Economic and Social Affairs of the United Nations Secretariat. The World Youth Report: Youth Social Entrepreneurship and the 2030 Agenda is a product of the efforts, contributions and support of many peo- ple and organizations. The Report was prepared by the Division for Inclusive Social Development, led by Director Daniela Bas.
The Report represents a collaborative effort and reflects the input and contributions of experts in the field of youth social entrepreneurship and development. Much of the research and writing was carried out by Isabelle Legare (Social Affairs Officer) and Mario Spiezio (Associate Social Affairs Officer) under the guidance of Nicola Shepherd (Chief of the Programme on Youth Unit).
The World Youth Report: Youth Social Entrepreneurship and the 2030 Agenda seeks to contribute to the understanding of how youth social entrepreneurship can both support youth development and help accelerate the implementation of the Sustainable Development Goals. Towards this end, the Report first synthesizes the current discussion on social entrepreneurship and anchors it in the context of the 2030 Agenda for Sustainable Development. Chapter 2 of the Report examines the situation of young people and whether youth social entrepreneurship can offer employment opportunities and support youth participation and other elements of youth development. In the third chapter, the Report assesses the potential of youth social entrepreneurship as a source of support for the 2030 Agenda and youth development in its broadest sense — and examines relevant challenges within this context. Chapter 4 explores how new technologies can be leveraged to address some of the challenges faced by young social entrepreneurs and to further support youth social entrepreneurship in its efforts to advance sustainable development. The final chapter offers policy guidance to facilitate the development of enabling, responsive and sustainable national ecosys- tems for young social entrepreneurs.
Throughout the Report, information boxes and case studies illustrate the impact youth social entrepreneur- ship can have when entrepreneurship ecosystems are responsive to the needs, characteristics, constraints and ambitions of young people.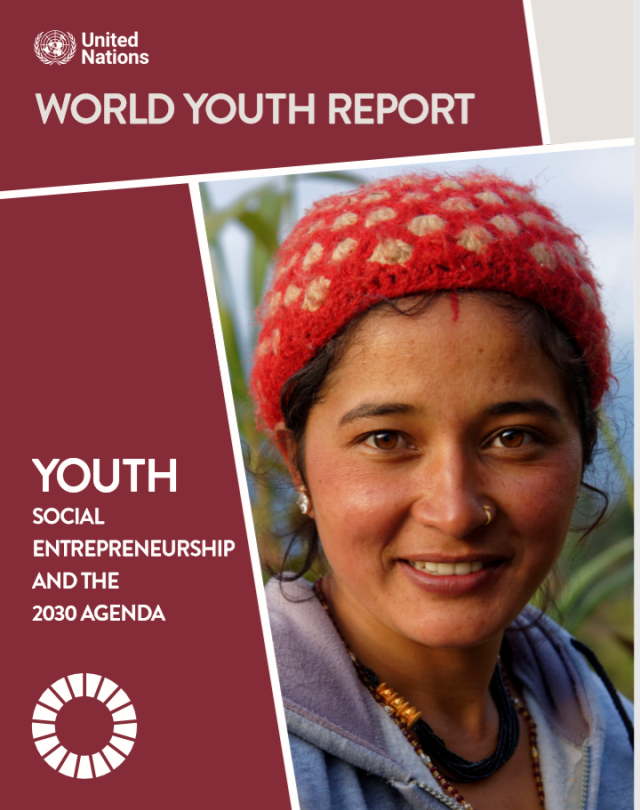 Goals we are supporting through this initiative