Annual Report 2019 | United Nations Development Assistance Framework 2018-2022
This Report highlights the progress made during the second year of United Nations Development Assistance Framework (UNDAF) - 2018-2022, a partnership between the Kyrgyz Republic and the United Nations (UN) System for the sustainable development and inclusive growth in the country. The UNDAF priorities are fully aligned with the National Development Strategy (NDS) 2040 and its medium-term plan: "Unity. Trust. Creation" Program, 2018-2023. As such, the UNDAF is embedded in Kyrgyz Republic's own blueprint for development and reflects a whole of government as well as whole of UN approach. All United Nations Country Team (UNCT) and all UN agencies, under the overall leadership of the Resident Coordinator continued to extend their expertise, resources and comparative strengths in a coherent manner to achieve targets set in the UNDAF. During 2019, per the UN Development System Reform, the UN Resident Coordinator took full charge of the coordination functions to support national efforts for the achievement of the 2030 Agenda for Sustainable Development. This immensely enhanced effective integration as well as interagency collaboration through joint programming.
The UN partnership with the Kyrgyz Republic is based on trust, mutual ownership and accountability and co-creation. Since the country's independence in 1991, the UN has been the closest development partner of the Kyrgyz Republic, helping it set up its various institutions, investing in their growth and supporting the national development agenda. In line with UN's global role, the UNCT serves as a development advisor to the Government, bringing in high quality policy advice and development support from national and international experts to support development agenda of the government. Through the five-year UNDAF (2018–2022), the UN is contributing about USD 230 million to support the implementation of the commitment of the Kyrgyz Government in achieving the SDGs and its human rights related commitments. This 2019 Report not only reflects cumulative development gains achieved so far, but also highlights gaps in each UNDAF priority area, where identified, calling for accelerated progress and enhanced resources for meeting the national strategic goals, aligned with the SDGs.
The UNDAF Priorities are:
• Priority I: Sustainable and Inclusive Economic Growth, Industrial, Rural and Agricultural Development, Food Security and Nutrition
• Priority II: Good Governance, Rule of Law, Human Rights and Gender Equality
• Priority III: Environment, Climate Change and Disaster Risk Management
• Priority IV: Social Protection, Health and Education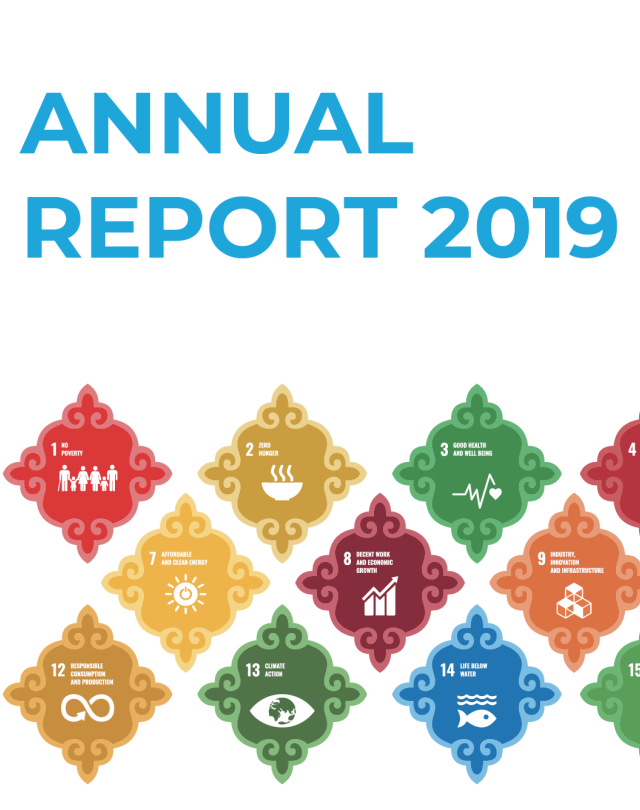 Goals we are supporting through this initiative