Current UN PBF-funded projects in Kyrgyzstan
These are some of the peacebuilding activities currently taking place in Kyrgyzstan.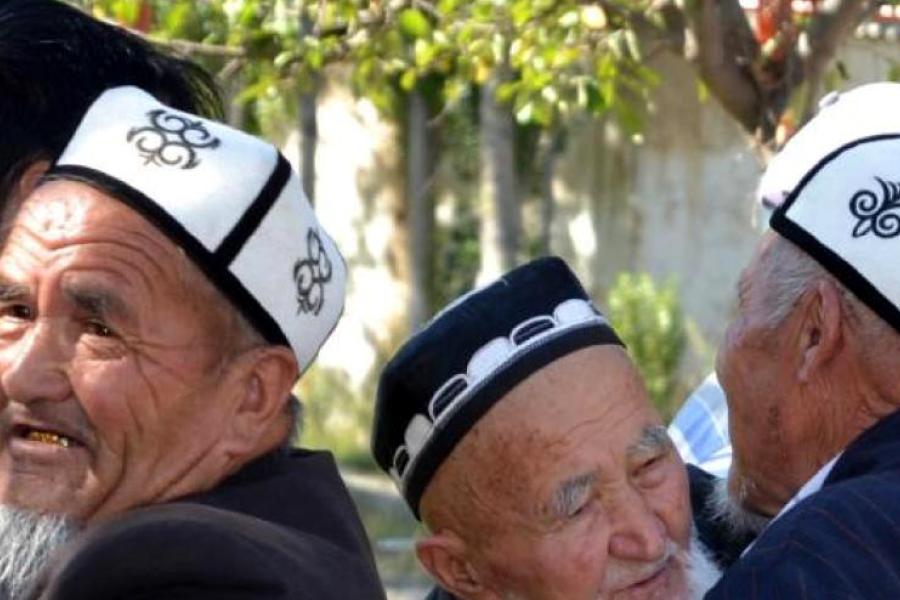 Photo | UN Kyrgyz Republic
Recipient UN Organizations: UNICEF, UNFPA, UN Women
Project Dates: 11 January 2018- 10 January 2021
Budget: USD 2,601,082
About: The project aims to build community resilience to violent and manipulative ideologies, including those exploiting faith, through the means of education, empowerment and dialogue. Civic education will foster social engagement skills and citizenship competencies to boost individual capacity to take critical stances to extreme ideas and support horizontal social cohesion at community level. Building on the progress of multilingual education, the project will work to expand public support for diversity and an inclusive society through exchange of experience, discussions and evidence sharing. Encouraging young women and men to lead and participate in addressing issues leading to recruitment is among the main strategies for reducing vulnerability to violent ideology, as it also strengthens their sense of community identity and provides a space where they can fulfil their potential and realise capacity. Opinion leaders will raise awareness and promote non-violent forms of engagement and participation through on-line and off-line platforms.
Reports Outcome Working Group Members Selected 11 Municipalities
Recipient UN Organizations: UNODC, UNDP
Project Dates: 11 January 2018- 10 January 2021
Budget:  USD 1,758,000 USD
About: The aim of this project is to reduce vulnerability to violent extremism in the Kyrgyz Republic by supporting national efforts to a) prevent radicalization to violence in prisons, b) improve the governance of the penitentiary system and probation services to manage violent extremist offenders,  c) implement community policing and engagement strategies to prevent further progression to violent extremism, and d) strengthen forensic services in terrorism and extremism related cases in order to ensure adherence to fair trial standards.
Reports Project Work Plan 2018-2020 (Output 1,2) Project Work Plan 2018-2020 (Output 3) Prison Coordination Council members Forensic Coordination Council members
Recipient UN Organizations: UNDP, UNICEF, OHCHR, UN Women
Project Dates: 12 January 2018- 11 January, 2021 
Budget: USD 3,089,265 USD 
About: The project is aimed at building capacities of state institutions at all levels to prevent violent extremism by transferring knowledge and support in the development and application of rule of law, gender sensitive and human rights compliant mechanisms. Project is expected to enhance justice and security sector institutions, national and local authorities' capacity and ability to apply socially inclusive approaches, participatory decision-making and guarantee increased civic space to address the root causes of and strengthen resilience against violent extremism.
Reports Outcome Working Group Members Inclusive governance and Justice system for Preventing Violent Extremism Project- Annual Workplan
Recipient Organizations: UNICEF, UNDP, UNFPA
Project Dates: 14 November 2018- 13 May 2020
Budget: USD 1,500,000
About: By supporting the Kyrgyz authorities in the implementation of cooperation plans between Kyrgyz provinces and their Uzbek counterparts the project aims to improve the social cohesion of border areas and beyond with catalytic effects across the entire country. Activities span from the improvement of cultural exchanges, youth interactions reaching out also to cooperation with Ombudsman institution and the Prosecution office to the further development of such plans with a more inclusive participation of the youth.. The project takes stock of the momentum in the cooperation between the two States and aims at entrenching positive peace factors.
Recipient Organization: Saferworld 
Project Dates: 14 December 2018- 13 June 2020
Budget: USD 536,013
About: The project will facilitate safe dialogue spaces for young women and young men in Kyrgyzstan to collectively identify and and articulate their peace and security concerns, empower youth to advocate for action and accountability from their authorities, and create opportunities for meaningful youth participation in decision-making processes around peace and security. The project will pilot an innovative WhatsApp peacebuilding course, launch youth-led community peace initiatives and advocacy campaigns, and facilitate the first-ever youth-led report in Kyrgyzstan on youth perceptions of the Government's progress on the commitments made to the Agenda 2030 global goals related to youth, gender, peace and security. This unique project will amplify the voices of youth and promote inclusive processes in a context where youth have been largely excluded from local, sub-national, and national-level decision-making.
Recipient Organisation: Search for Common Ground
Project Dates: 21 January 2019 – 31 March 2020 
Budget: USD 950,538
About: The project aims to reach most-at-risk youth with a specific focus on vulnerable women in the 15 target communities in Kyrgyzstan. The direct engagement with the three target group categories of most-at-risk youth, will leave the foundations for long-term youth engagement in society for enduring change towards peace. In particular, the project will capacitate the three targeted categories of youth and the extent of the relationship between vulnerability of each of these groups to radicalization leading to extremism will be identified. Thus, the empowerment of the next wave of vulnerable youth leaders will widen and strengthen youth networks and influence structural changes, such as shifts in policy from countering to preventing radicalization leading to violence and the institutionalization of targeted services of social pedagogues and social workers of local administrations.
Recipient Organizations: IOM, UN Women, ILO
Project Dates: 25 November 2019 - 24 May 2021
Budget: USD 1,450,000
About: The project will contribute to the empowerment of women and girls most vulnerable to migration, by improving their participation in peacebuilding and inclusive community development, enhancing their access to socio-economic opportunities and building capacities-of women and girls. The target groups include: 1) girls and women vulnerable to forced migration (unemployed, divorced women and girls vulnerable to forced migration/potential future migrants); 2) returning migrant women and girls (who may be potentially forced to re-migrate).
UN entities involved in this initiative
UN PBSO
United Nations Peacebuilding Support Office